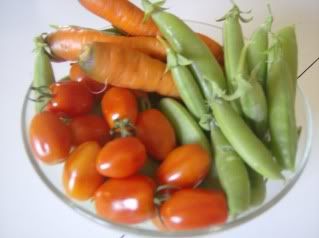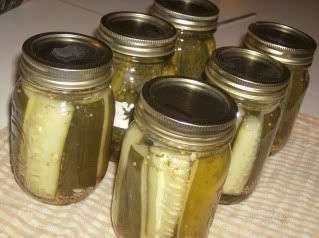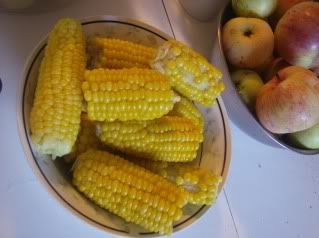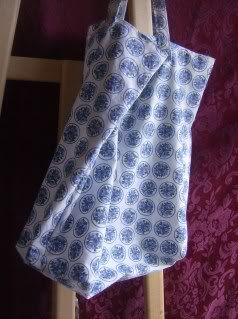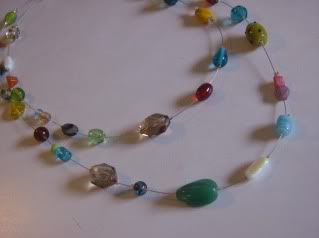 I want to share pictures of my summer!
It worries me when bloggers just seem to fall off the face of the planet; I kept thinking I'd better post soon, but my camera refused to cooperate - and I have all these PICTURES that I wanted to share!! I kept getting messages when trying to upload: "Camera already in use, try again later." And I thought, DUH, it's in use by ME... what's the problem?
So anyway today, Oldest Daughter figured out that we could upload directly from the camer'as memory card to her laptop, put the pics online, then I could grab them from there. Ta da!
I've been waiting weeks to share these pics, sort of a snapshot of my summer garden and canning attempts (came out BEAUTIFULLY, after I covered a class on how to can safely, for my newspaper - and came away with mission to can my own pickles and applesauce this year). Not sharing the family vaca pics since the kids are all old enough to not want to be shown. No problem! But we did go to New Hampshire to visit my sister, which was great, and to the historical village, and a couple other places - fun stuff - before school started again. I now have a middle-schooler and two high-schoolers!! WHOA where does the time go...?
Over the summer our much-loved dog Buffy passed away, which hurt, but time heals. Also the oldest daughter was chosen for a week-long art camp at a university 4 hours from here, which was fantastic. Otherwise we worked and enjoyed the warm weather and gardened and lived and loved and counted our blessings, what else can you do? :)
Anyway, today is the day I will hopefully have enough time to go visiting to all my favorite blogs (there are a lot) before the TV installation guy shows up. Summer's over -the TV goes back on today - not that that's a great thing, but we had a summer "off" from it, and the kids played outdoors... also got in some sewing for my shop (new grocery totes and very COOL buckwheat-hull pincushions going in shortly, now that I can upload photos!!), jewelry making, and all-around family relaxing - and had a great time! :)